A series of meetings with renowned Polish authors, nominees, and winners of the most important awards in the field of literature. The topic of this year's edition is how memory works, and how it is reflected in literature. The meetings with the authors take place at the House of Maria and Jerzy Kuncewicz, which which came to be as a meeting place for writers and intellectuals.
Our guests: ANGELIKA KUŹNIAK, WALDEMAR ODOROWSKI, JANUSZ RUDNICKI, MAŁGORZATA SZEJNERT, BOHDAN ZADURA.
Do all roads in Kazimierz lead to the House of Maria and Jerzy Kuncewicz? We do hope so. In a place which is nearly perfect, surrounded by an old garden, you will find the time that was lost, and the contemporary source of artistic reflection.
The Vistula Museum in Kazimierz Dolny
The House of Maria and Jerzy Kuncewicz branch
19 Małachowskiego Street
www.facebook.com/DomKuncewiczow
www.mnkd.pl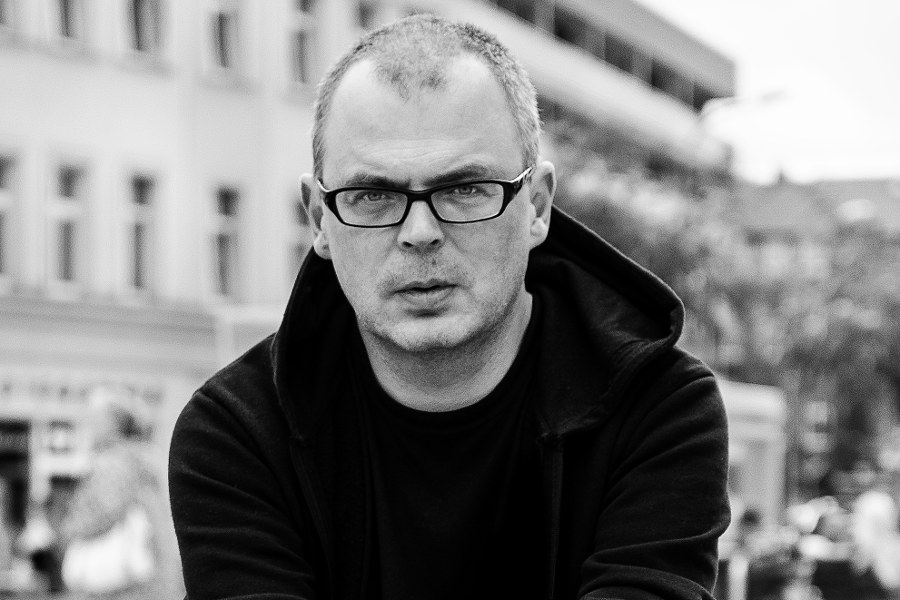 All meetings will be moderated by DAREK FOKS – poet, prose writer writer of prose, and screenwriter. He is part of the editorial board for the monthly "Twórczość," where he is responsible for the prose section. He and Zbigniew Libera received the TVP Kultura Award for their booklet "Co robi łączniczka" ("What a Courier Does"). His texts have been published in the Czech Republic, the Netherlands, Serbia, Slovakia, Slovenia, the USA, the Ukraine, and the UK. "Kebab Meister," published by ha!art, was nominated to the 2013 Gdynia Literary Prize. In 2014 Foks won the Wroclaw Silesius Poetry Award, and his tome of poetry "Rozmowy z głuchym psem" is nominated to the Nike Literary Award and the Gdynia Literary Prize.
PARTNERS